Posted in Crane
Posted by L&D Earthmoving on 6 January 2014
L&D Operator Shane has been working with Seymour Whyte Constructions on the Gateway Highway North Upgrade during 2013, continuing on to 2014.
His 4 tonne excavator has been put to use on many tasks, including working in swampy areas under overpasses, to being craned across the highway!
We are excited to see the progress of this project through 2014.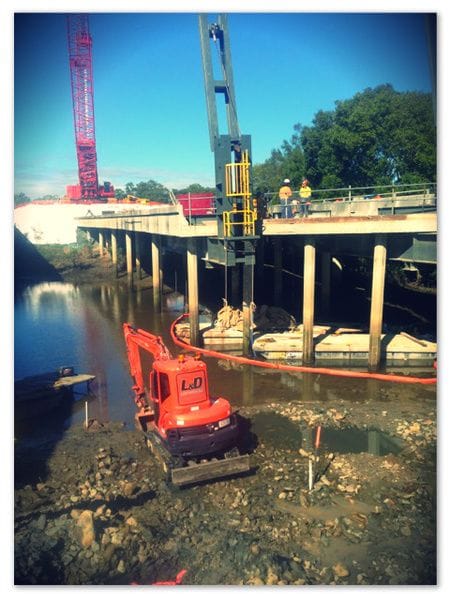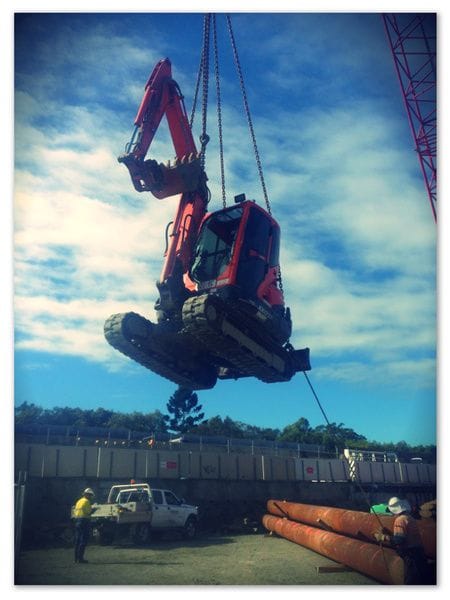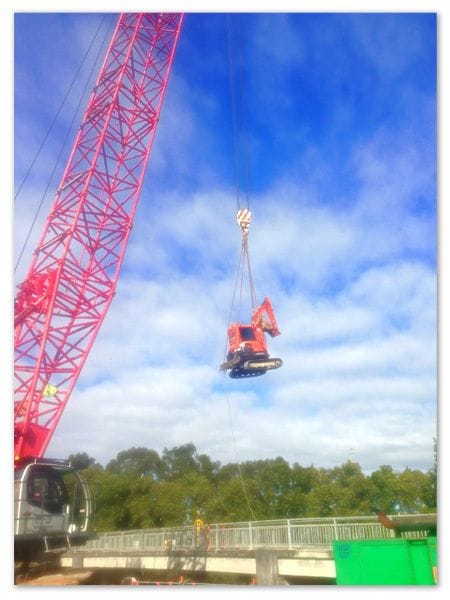 More questions? Contact us on 07 3265 5777.
Posted by L&D Earthmoving on 12 June 2013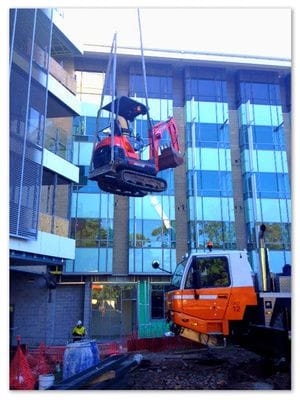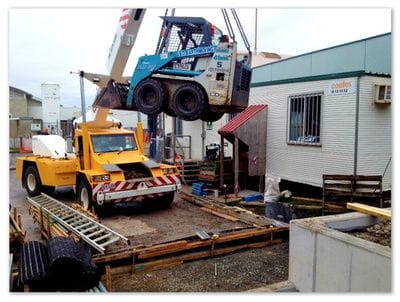 Sometimes our operators like to make a GRAND entrance onto our job sites.
Getting to the dig site isn't always simple access and often a crane is needed to assist.
Our mini combo operator, Curly recently needed some assistance on his job to work underneath a building.