Posted by L&D Earthmoving on 1 June 2018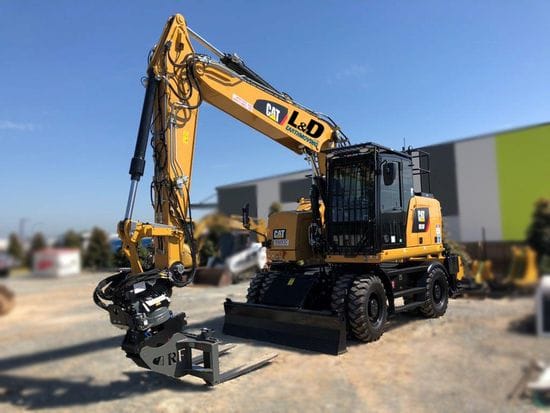 L&D Earthmoving has recently acquired a new addition to its' fleet. The Caterpillar M316F 18T wheeled excavator.
Some Features include:
35km travel speed, GPS, 6m digging depth, 10m reach, 360-degree rotating tilt hitch and Lifting Point Capacity 4450kg at 3 metres reach.
The machine is also fitted with all the relevant safety devices to meet the requirements of Tier 1 construction sites.
Supplied with an experienced operator that has worked on many projects such as Amberley Air Base, Enoggera Army Barracks, QCLNG & GLNG, Moreton Bay Rail and SEQ Stabling Yards.
Attachments for this machine include:
GPS, Ripper, Spreader Bar, Hydraulic Grab, Hammer/Rock breaker, Pallet Forks
Range of buckets: 450mm, 600mm, 900mm, 1200mm & 1500mm
The Cat M316F offers great versatility and efficiency. The large lifting capacity can help reduce the need for a Franna crane or telehandler on your jobsite. The 360-degree rotating hitch and fork combination are also ideal for unloading trucks, moving material around site and moving/unloading road barriers etc.
If you think this is the right machine needed on your project please call L&D Earthmoving on 07 3265 577 to discuss further.