Posted by L&D Earthmoving on 12 June 2013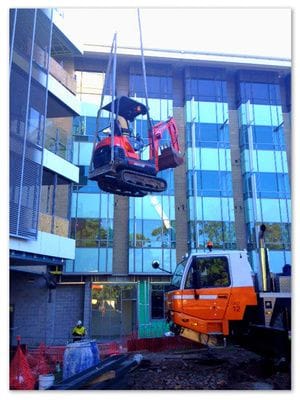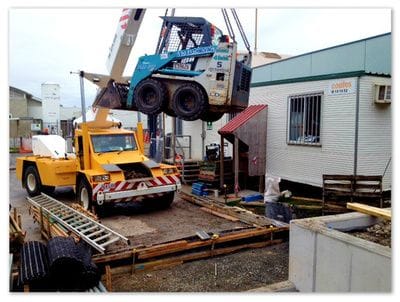 Sometimes our operators like to make a GRAND entrance onto our job sites.
Getting to the dig site isn't always simple access and often a crane is needed to assist.
Our mini combo operator, Curly recently needed some assistance on his job to work underneath a building.
Posted by L&D Earthmoving on 31 January 2012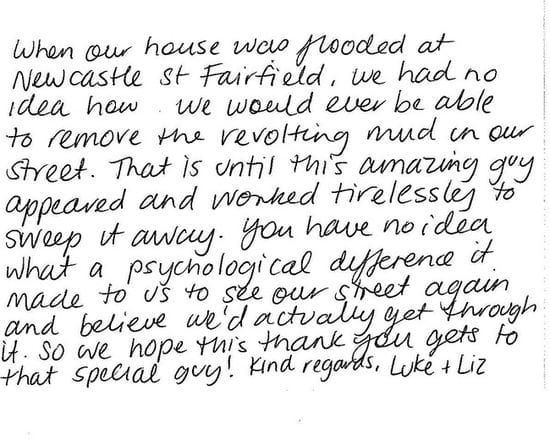 We received a pleasant surprise in the post recently from one of our many customers affected by the devastating 2011 Brisbane floods.
We hope each one of our machines made a similar impact during this difficult time for all of our customers.